About Us
Chances are good that the quality name badges you noticed on the lapels of employees around the world were made by The Cawley Company of Manitowoc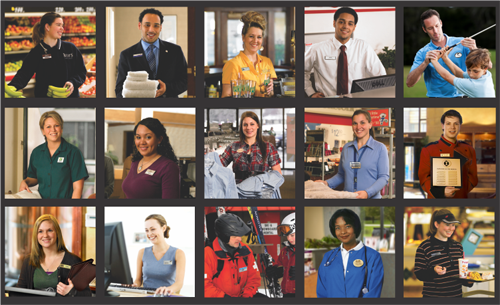 History
In 1946 attorney Mike Cawley established the enterprise in Chicago but soon moved it to Manitowoc. He and his wife imported religious items from Europe to fill a 50-page catalog until 1968 when the company was purchased by James and Warren Kanzelberger. Designer Bill Deau became a part owner and the product line changed from imported religious goods to manufactured social theme items for anniversaries, births, baptisms, weddings, graduations, and the like.
A number of Cawley customers owned hot stamp machines. Others expressed interest in being able to personalize gifts. In response, the company designed and patented the Thermal Engraver and Flex-Plates. Coined metal plates for gift plaques and name badges for retailers were added at that time as well.
As the name badge and personalizing business grew, additional markets were opened and in the mid-1980s, the firm shifted its focus to the name badge market. Our first step was targeting the hospitality industry including restaurants, hotels, casinos, resorts, and cruise ships for sales of the Thermal Engraver, providing the way for customers to produce their own badges.
In 1985 Jim Peterson joined the family business after working for an IBM Company, SRA, and graduating from Northern Illinois with a degree in Computer Science and Marketing. He immediately began selling and promoting the products, learning the business inside and out, and eventually became the Sales Manager.
The Cawley Company became a distributor for Brother International, a manufacturer of labeling machines in 1991 and introduced a textured plate that enabled customers to produce name badges instantly. Additional patents, trademarks, and copyrights followed.
In 1994, Jim's wife Molly joined the business working in the Graphics Department. In 1999 when they purchased the business, Jim and Molly managed the company, continued to target and grow the marketing efforts by approaching new markets, and developing new personalizing systems and badges. Jim and Molly have two children, Alex and Grace and reside in Manitowoc, WI.
Cawley ships its products throughout the world. We are best known for our wide selection of name badge solutions, but we also manufacture and provide awards, signage, Photo Identification Systems, Lapel Pins, Buttons and much more!
Mission and Values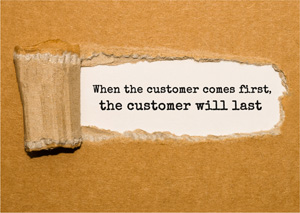 For more than 30 years The Cawley Company has been a leader in the name badge industry. Our identification and recognition solutions along with our expertise have helped thousands of companies put a name to the faces of their employees. Our product line has changed tremendously over the years but our mission has remained the same: give our customer the best in customer service, best product, best value, meet customer expectations and strive to exceed them.

Listening to our customers has provided a springboard from which many of our new products have been designed. Listening, designing, and then creating. We believe our customer testimonials attest to the fact that we have done just that! We continue to invest in new equipment and technology to address our customer's needs and stay ahead of the curve in our business. We welcome and produce small and large orders, and produce them efficiently. From our creative department designing the products, to pre-production samples, to printing, die cutting, personalizing, fulfillment and inventory, we do it all!
Employees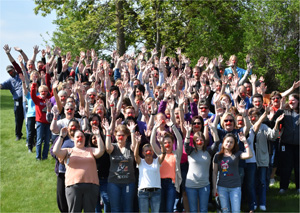 Among our strengths is an employee-friendly workplace. Our employees are craftsmen and craftswomen. We are proud of what we accomplish together, and as individuals. Our people, no doubt, is the reason Cawley products enjoy a worldwide reputation for quality and service. We are fortunate that we seldom need to advertise for help, as our employees are our best recruiters!
Community Conscience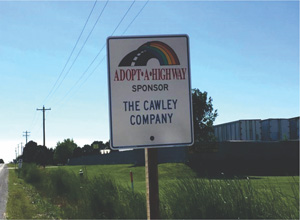 The Cawley Company is very community driven and supports and participates in numerous local causes and organizations such as the American Red Cross, the American Heart Association, The Capitol Civic Centre, YMCA, Adopt-A-Highway, sponsoring of local sport teams, fundraisers, and many more.
Equipment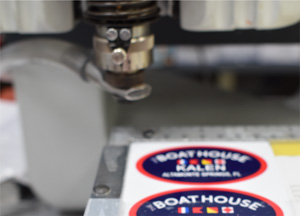 Our goal is to realistically manufacturer the full life cycle of the product, because this is best for our customers. Doing so helps us control costs, maintain flexibility, and deliver the quickest. From design, production, assembly and packaging we pride ourselves on seeing it through from beginning to end. Some of the equipment used includes: Thermal Printers, Rotary Engravers, Laser Engravers, Sublimation Printers and Presses, UV Printers, Hot Stampers, Shears, Digital Presses, Collators, Mag Stripers, Laminators, Robotic Assembly, Punch Presses, Shears, Press Brakes, High Die Cutters, and more.
Markets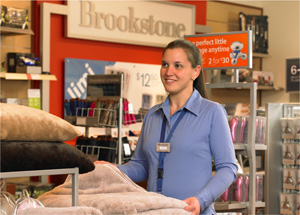 We pride ourselves in having a diverse range of customers in just about every industry, some of our key industries include: Retail, Hospitality, Gaming, Country Clubs, Cruise, Amusement and Water Parks, Catering, Education, Military, Homes for the Aging, Food Service, Convenience Stores, Grocery, Ski, Healthcare, Resort Development, Parking, Concessionaires, Pizza, and more. Through the years we have learned that different industries have different requirements. Meeting the needs of this diverse group of partners drives us to diversify our product line and create new and exciting products!
Safety and Health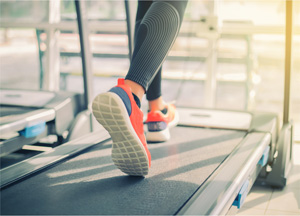 A safe, healthy workplace is everyone's responsibility. Cawley believes that most accidents are preventable, and the best prevention comes from our employees.
We demonstrate commitment to safety and health by providing our employees, and visitors with a safe and healthful work environment.
Measure and track Environmental and Safety performance.
Recognize Environmental and Safety performance with rewards for the employees.
Investigate all incidents to prevent reoccurrence and fully determine root cause.
Promote Health, Environmental and Safety with an on-site Fitness facility.
Certified CPR trained employees and required up-to-date First Aid Training.
Health and Wellness Committee.
Gym Reimbursement Program.
Health incentive programs and contests.
Flu Shots, tobacco cessation rewards, nutrition and wellness classes.