Cawley Badge Print Software
Cawley Badge Print Software is a Microsoft® Windows® program designed to print images and text for personalizing name badges in a quick, easy and consistent manner.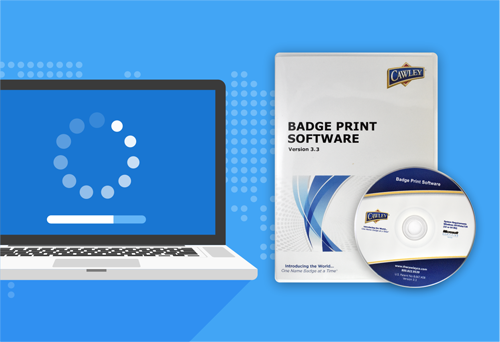 This easy-to-use program is designed to work with a variety of our personalizing systems, including the Overlay Print System, Direct Print System, Insert System, Write-On System, Laser and Inkjet System, and Cling Print Laser System.

The software is packed with benefits. The main benefit is consistent printing of name badges throughout your organization, even if you have multiple locations!

We design a profile to define how and where the text or images are printed on your name badges. Specify the exact font, style, case, and size, per line. No concerns with long names, Cawley Badge Print Software utilizes auto-reduction. Print a name badge one at a time or when wanted, print your name badges in bulk. You can even import employee names or data from an existing file, no re-entering of information.

This system ensures a consistent, professional looking name badge, every time!


System Requirements
• Windows® XP / Vista / 7 (32 or 64 Bit) / 8 (32 or 64 Bit) / 10 (32 or 64 Bit)
• .Net Version 3.5