Menus and Table Tents
Our plastic menus are tear proof, water-proof, washable and wipe able. Graphics are printed in beautiful full color edge to edge printing!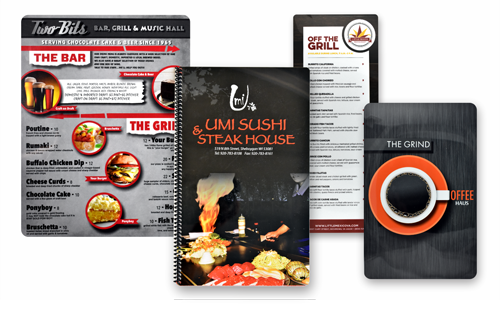 High resolution printing showcases your products! Our special coating provides a gloss or subtle matte finish. These plastic menus and table tents are resistant to smudges and fingerprints and won't discolor with age. Using plastic vs. paper greatly improves durability and life through everyday wear and tear. Simply wipe with a damp cloth to easily remove spills and food. Products are available in 6 standard sizes. Spiral binding is an option. Custom designs are available. Our designers will help bring your products and specials to life!