Plastic Cards
Promote Your Business with Custom Printed Plastic Cards. Our plastic cards feature, vivid high quality four-color printing on durable plastic stock. We have a large assortment of finishing options available which include signature panels, mag striping, bar coding and much more!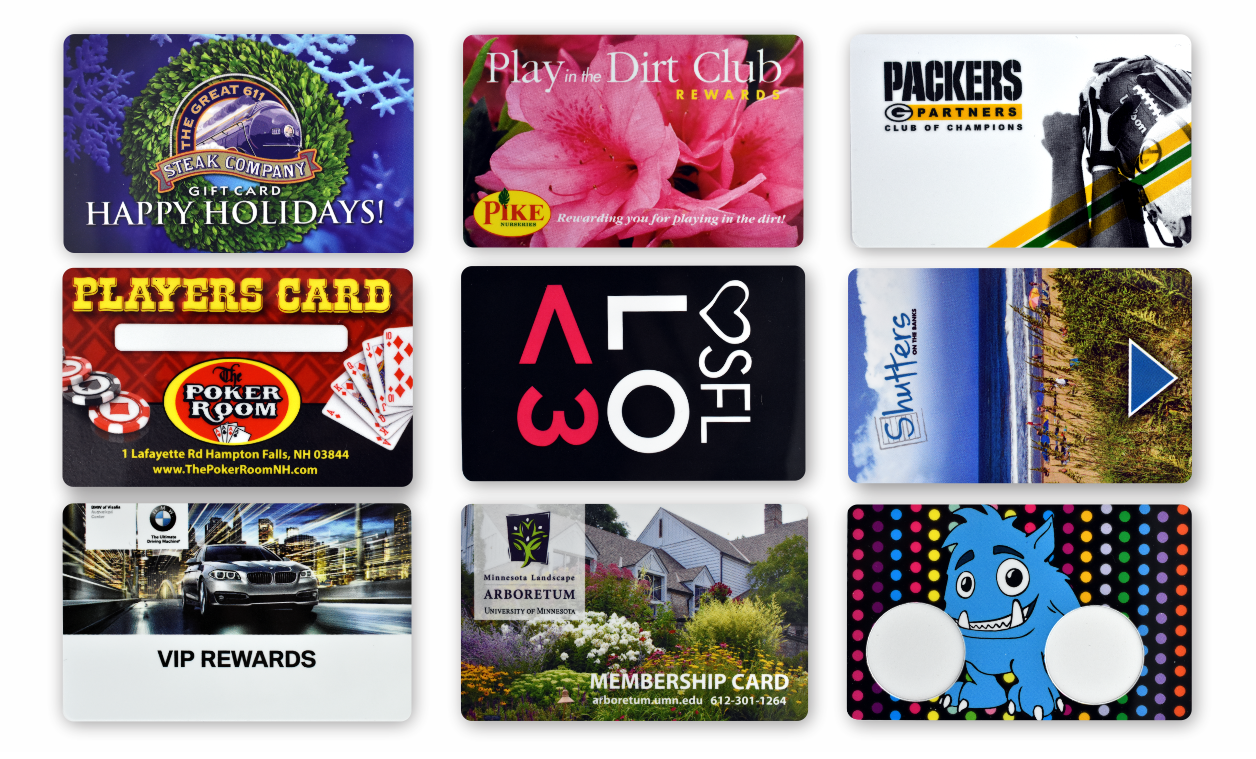 Discount Cards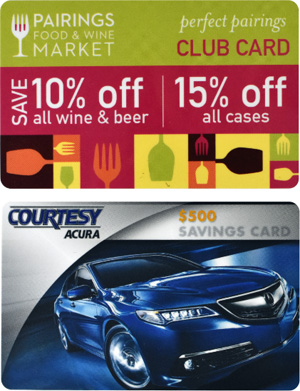 Attract new customers and reward your loyal customers! Discount cards are a great way to promote your brand and increase value. Track customer spending via your POS software by including a magnetic stripe or bar code.
Key Tags & Loyalty Cards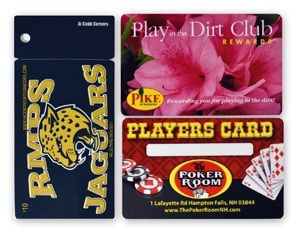 Offer your customers and members the convenience of small plastic loyalty key tag. Clubs can use key tags as a method of access to gyms allowing you to track member participation. Grocery stores can use them to track and reward loyalty, generate coupons and encourage customers to return for special offers and sales. Casinos can offer their players VIP cards as soon as they walk through the door. Make them feel welcome and keep them playing longer!
Gift Cards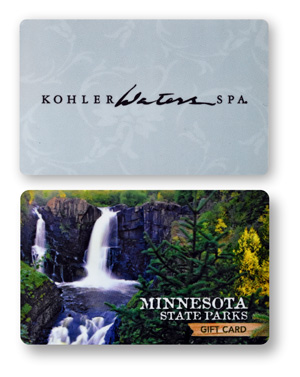 Plastic cards now have a huge role in shopping. Offering gift cards provides your customer with an easy way to shop and give gifts. Gift cards can have a magnetic stripe or a bar code to apply a dollar value. Retail, grocery, florists, car washes, golf courses, restaurants beauty shops...everyone is using gift cards!
Access & Key Cards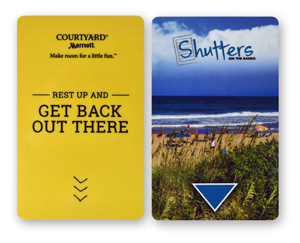 Plastic key cards are dependable, reusable and perfect for a hotel. You can add operating instructions to the back of the card. Spas are also a great place to utilize plastic cards. Customers can use them to charge items while using the spa and also to access their lockers or VIP guest areas. Clubs can use cards for after hour access to the facilities.
To learn more about our full and expansive line of plastic cards, visit our sister company, Cawley Plastic Printing or call 1-800-528-5779 for more information.